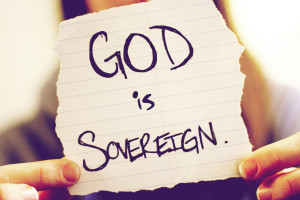 Grace Presbyterian Church is a reformed church in Fresno, California. The most fundamental distinctive feature of a reformed church is the belief that God is sovereign in drawing sinners to himself by giving them eyes to see and ears to hear the gospel of Jesus Christ. The doctrine of God's unconditional election does not hinder our commitment to evangelism, but in fact, it gives us confidence that our efforts will be effective.
Another important distinctive of a reformed church is a commitment to covenant theology. We believe that since the Fall, God has established a covenant of grace with his people. We trace this covenant through the central characters in the Bible, from Adam to Noah to Abraham to Moses to David and finally culminating in Jesus Christ.
Reformed Creeds and Confessions
Creeds and confessions safeguard any reformed church that desires to preserve doctrinal integrity. Grace Presbyterian Church in Fresno embraces the Westminster Confession of Faith and Catechisms as our doctrinal standards. We also have an appreciation for the other prominent confessions of the reformed church throughout history (i.e., Belgic Confession, Second Helvetic Confession, Heidelberg Catechism, and the Canons of Dort). We believe these documents provide the best summary of Scripture on the most fundamental subjects. Not only do we refer to them in the Worship Services, but we teach them in our Sunday School classes and we encourage families to use them in their own homes during Family Worship.
Reformed Theological Commitments
The Bible is the inspired, authoritative and inerrant Word of God, the only infallible rule of faith and practice.
There is one God, eternal and self-existing in three persons (Father, Son and Holy Spirit) who we should equally love, honor, and adore.
We are all lost in sin and totally helpless because we participated in Adam's fall from his original sinless state.
The Sovereign God chose to redeem lost sinners from every nation by the quickening power of the Holy Spirit and through the atoning death and resurrection of His son, Jesus Christ, for no other reason than His own unfathomable love and mercy.
Those sinners whom the Spirit quickens, come to believe in Christ as Savior by the Word of God, are born again, become sons of God, and will persevere to the end.
Undeserving sinners are justified and clothed with the righteousness of Christ by faith alone.
The goal of God's salvation in the life of the Christian is holiness, good works, and service for the glory of God.
At death the Christian's soul passes immediately into the presence of God and the unbeliever's soul is eternally separated from God unto condemnation.
Baptism is a sign of God's covenant and is properly administered to children of believers in their infancy as well as to those who come as adults to trust in Christ.
Jesus Christ will return to earth, visibly and bodily, at a time when He is not expected, to consummate history and the eternal plan of God.
The Gospel of God's salvation in Jesus Christ must be published to all the world as a witness before Jesus Christ returns.
Reformed Church Affiliations